Tuba Buyukustun Biography Pictures
Hatice Tuba Buyukustun (Tuba Büyüküstün) (born on July 5 1982 in Istanbul) is a Turkish television and film actress. She graduated from Dogus Science High School and studied at the department of the decoration of stage and costume at the Mimar Sinan University. When she was at University she started to act in advertisements. After she met Tomris Giritlioglu, she started acting. She played in the last four episodes of series "Sultan Makami". In 2004 she became very famous with "Cemberimde Gul Oya". In this series she was called "Zarife" and it was directed by Cagan Irmak. In the same year she shared the leading role with Sevket Coruh and Yetkin Dikinciler in the TV film "Gulizar". Furthermore she acted in the movie "Babam ve Oglum" (My Father And My son) which was also directed by Cagan Irmak. In the series "Ihlamurlar Altinda", which was directed by Aydin Bulut, she acted with Bulent Inal and Sinan Tuzcu. After this, she acted with Murat Yildirim in "Asi", which was shot in Antakya. In this time, "Ihlamurlar Altinda" was started to show in MBC and so she gets very famous in Middle East, too. At last, she is playing the character "Esma" in her first leading role in the movie "Yuregine Sor", which will have its premiere in March 2010.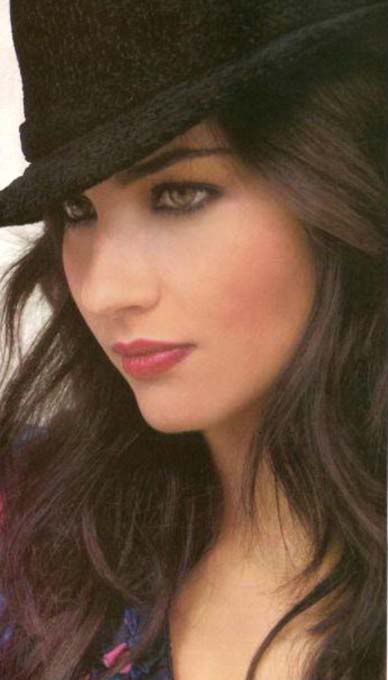 Tuba Buyukustun has the classic features of an elegant and sophisticated beauty (think: Monica Bellucci). Originally studying stage and costuming at Mimar Sinan University, she realized that she was better suited to performance. She would become a famous face in Turkey in TV ads for Pantene, Molped, Kremini, and Maximum Card while getting her first acting break on the 2003 TV series, Sultan Makami.
Highly desired across Turkey and the Middle East, Tuba Buyukustun graduated to the lead role of Asiye Kozcuoglu in her own dramatic series, Asi, which aired for three years. In her homeland, she'll make a break for the big screen in the romantic film, Yuregine sor.
Filmography
Gonulcelen (2010) – Hasret
Yuregine sor (2010) ….hatice
Asi (film) …. Asiye 'Asi' Kozcuoglu (71 episodes, 2007-2009)
Sinav (2006) …. Zeynep Erez
Ask yolu (2006) (TV) …. Deniz
Babam Ve Oglum (2005) …. Aysun
"Ihlamurlar altinda" …. Filiz Tekiner (16 episodes)
Gulizar (2004) (TV) …. Gülizar
"Cemberimde gul oya" (2004) TV series …. Zarife
"Sultan Makami" (2003) TV series …. Nesrin